[feature-block-surround]
"TV delivers advertisers a bigger return on investment than any other media."
- thinktv.com
[/feature-block-surround]
TTV AD SALES
TTV is pleased to present our Advertising Rate card for our main channel, TTV ONE.
Advertising rates are determined by peak / off-peak viewing times.
TTV is pleased to provide advertising opportunities around LIVE sports that we have acquired Rights to. Advertising Spots (e.g. 15-sec, 30-sec, 60-sec) are available when these LIVE events take place.
General advertising spots are also available at the top of the hour between 10am to midnight, 7-days week.
TTV's main goal is to provide Solomon Island originated content, over time.
We can provide you a list number of Commercial Production companies who are proficient at creating a great advert for you.
Please contact AdSales via email sales@ttv.sb or call us on 23668 for your Advertising and Promotional needs or if you have any questions. You will find us easy to approach and willing to discuss and package types.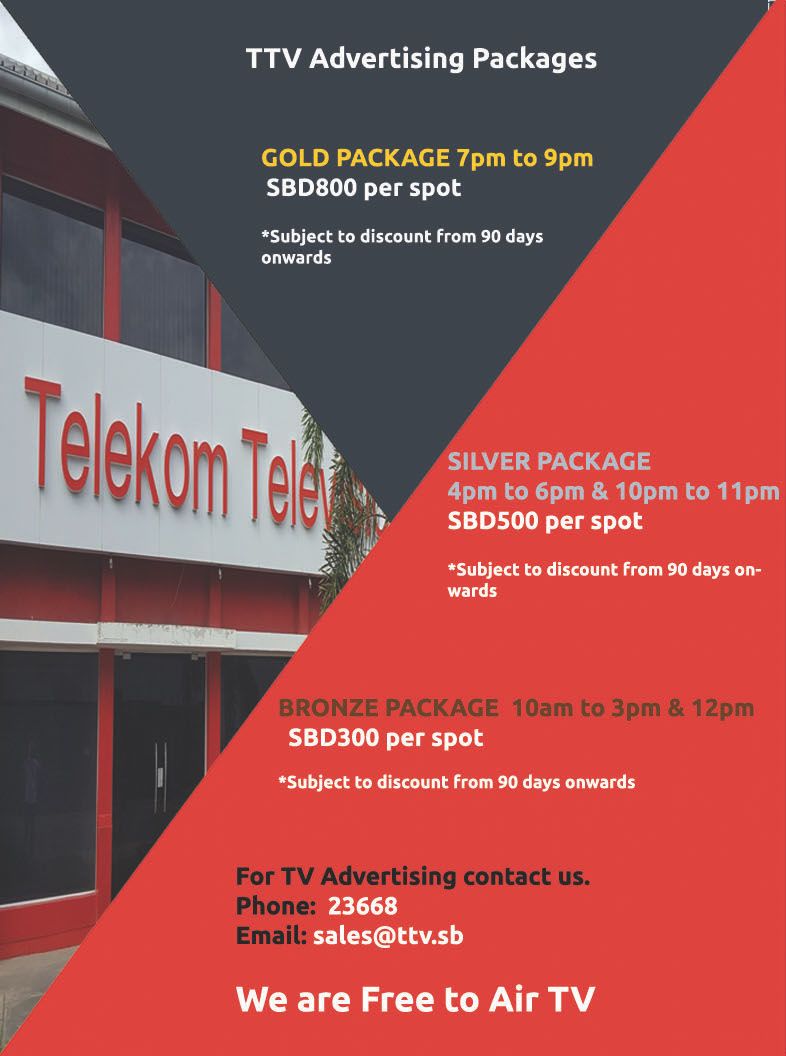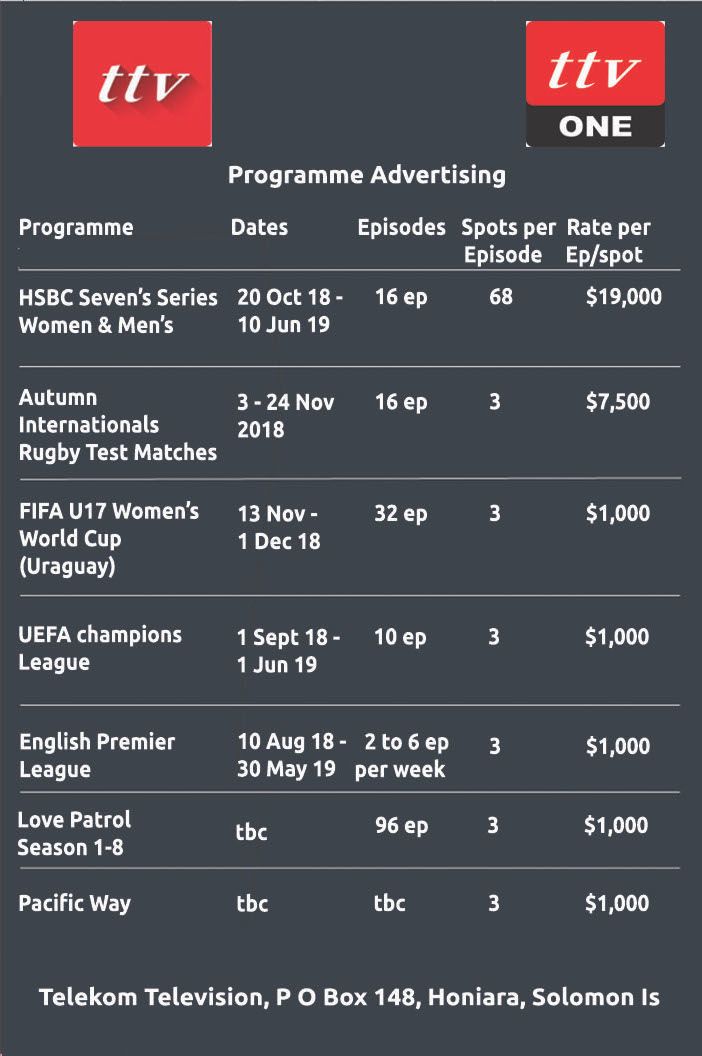 [feature-block-surround]
"Reach people when they are most attentive. Relay your message using sight sound and motion. Give your business instant credibility."
- thinktv.com
[/feature-block-surround]